Welcome to the Barnes WI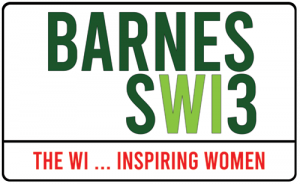 Whilst the WI may have a reputation for jam, Jerusalem and raunchy calendars, here in Barnes we are far more likely to be seen playing poker, tasting wine or having a bash at belly dancing. With members between 23 and 77 Barnes has a pretty diverse mix of women as well.
In short it is definitely not stuffy, it's a fun way to meet women you might never have met in the normal course of events and a chance to be part of one of the most respected 'institutes' there is!!