LAST 2019 MEETING

Dig out the tutu … and wings if you fancy!!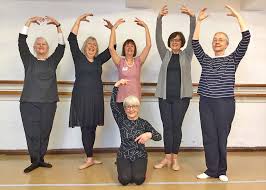 Our last meeting of the year and something completely different!!
Because we'll be welcoming the Silver Swans who will be demonstrating all things ballet and encouraging those who want to have a go too. Add in free nibbles, wine at just £2 a glass and a chance to chatter and its going to be a fab way to end the year.

DON'T FORGET THE VENUE CHANGE
This meeting will be held at the Barnes Green Day Centre – just by the pond to the right as you look at it from the Nassau Road side. If you want to bring a friend that's fab … we simply ask for a nominal donation of £5.
NEW YEAR … NEW DAY … 
and a bunch of flowers!
As discussed, and following the survey which showed a preference for it, we'll be moving our meetings to the FIRST Monday of the month from January.
That means our first meeting of 2020 will be on 6th January when we'll have a brief discussion about the resolutions* followed by a talk by Carrie called Around the World in 80 Flowers … an insight into the global world of flowers … with live samples!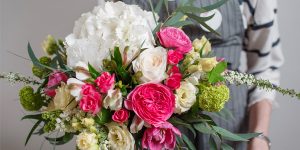 Rather than spend a whole evening discussing the resolutions we will be taking a vote on which ones you want to support.  That does mean you will need to do some research but it's actually very easy … you can either read all about them on page 27 of your latest WI magazine or visit click this link which will take you to the WI site and all the info!  https://www.thewi.org.uk/campaigns/resolutions-and-mandates
Annual WI Meeting – Albert Hall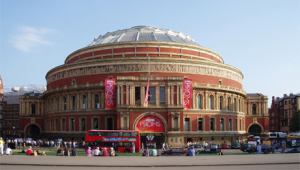 We need to apply for tickets to attend the National Meeting so that names can be entered into the ballot.  The cost will be £22 and – if we are lucky to get tickets – some of them and travel will be funded by branch dosh (we'll have a draw).
It takes place on Thursday 4th June – all day – and if you are interested in going please can you email Alison here and she'll fill out an application form on your behalf.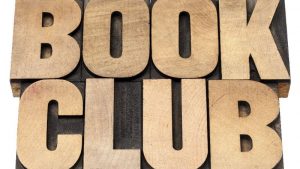 In November we discussed The Wych Elm by Tana French. The author is better known for her Dublin Murder series, which was recently televised on BBC. This book is a little different. A psychological thriller, it is narrated by a privileged young man who is both a victim of crime and, ultimately, a suspect. Although a bestseller, at over 500 pages we found it slow moving, with the numerous plot lines making it over long.
Do look up wych elms though – they look to be amazing trees – hollow and definitely big enough to hide a skeleton, as in the story!
Our next books are:  
December        No meeting
January            The Garden of Lost and Found by Harriet Evans
Meetings are held on the last Thursday of the month – see Jill to sign up!

Membership now due!
It's that time of year again for renewing subscriptions and your guarantee that your place at Barnes WI is safe.  The annual subscription runs from 1 January 2020. It is £43 for the full year, and covers the 11 meetings that we hold and various optional free events that are arranged in the year.
If you are looking to join as a dual member, you'll need to pay £43 to your first WI and £21.10 to your second WI.
As in prior years, we only retain part of your subscription.  £21.90  of your £43 goes to Surrey Federation and National to support the wider work of the WI.
Please can you arrange for payment to be made online to the Barnes WI account – see details below and please give your full name as reference or you can bring cheques or cash to the Nov, Dec or Jan meetings.
Bank details:
Nat West   Account No 87529793    Sort Code 60 – 17 – 11
… and finally!
Fab Christmas Party
We had a ball on Monday 9th when, thanks to Victoria, 34 of us gathered at Cote for a fab evening of food, wine and some seriously dodgy jokes.  The seat rotation worked brilliantly with loads of you saying you talked to new people and 7 lucky members went away with a festive floral design courtesy of Carrie.